For Those who Dare To Step Forward
INCREASE AGAINST TARGETS FOR THE RX RANGE FOR THE MONTH OF DECEMBER
VIEWS OF HERO FILM IN FIRST MONTH
INCREASE IN UNIQUE VISITORS TO WEBSITE
In Australia, Lexus is accepted as a maker of luxurious vehicles but not embraced as a credible luxury brand. As the Japanese upstart in a decidedly European category, Lexus has always been an outsider. Armed with a new sense of focus, confidence and truly polarising vehicles, it's proud to sit on its own in the luxury car market.
Our task was to transform Lexus' outsider status from a liability into an asset. The answer lay in our commercial target. Our strategy hinged on reminding a Gen-X target audience (raised to value individual thought) that, with age and success, they may have started to conform. Today, the easy, almost expected status of a BMW, Mercedes or Audi has a powerful allure. It's one of many choices the world around them is nudging them to make. But deep inside there's a niggle; a sense they're selling out and joining the club.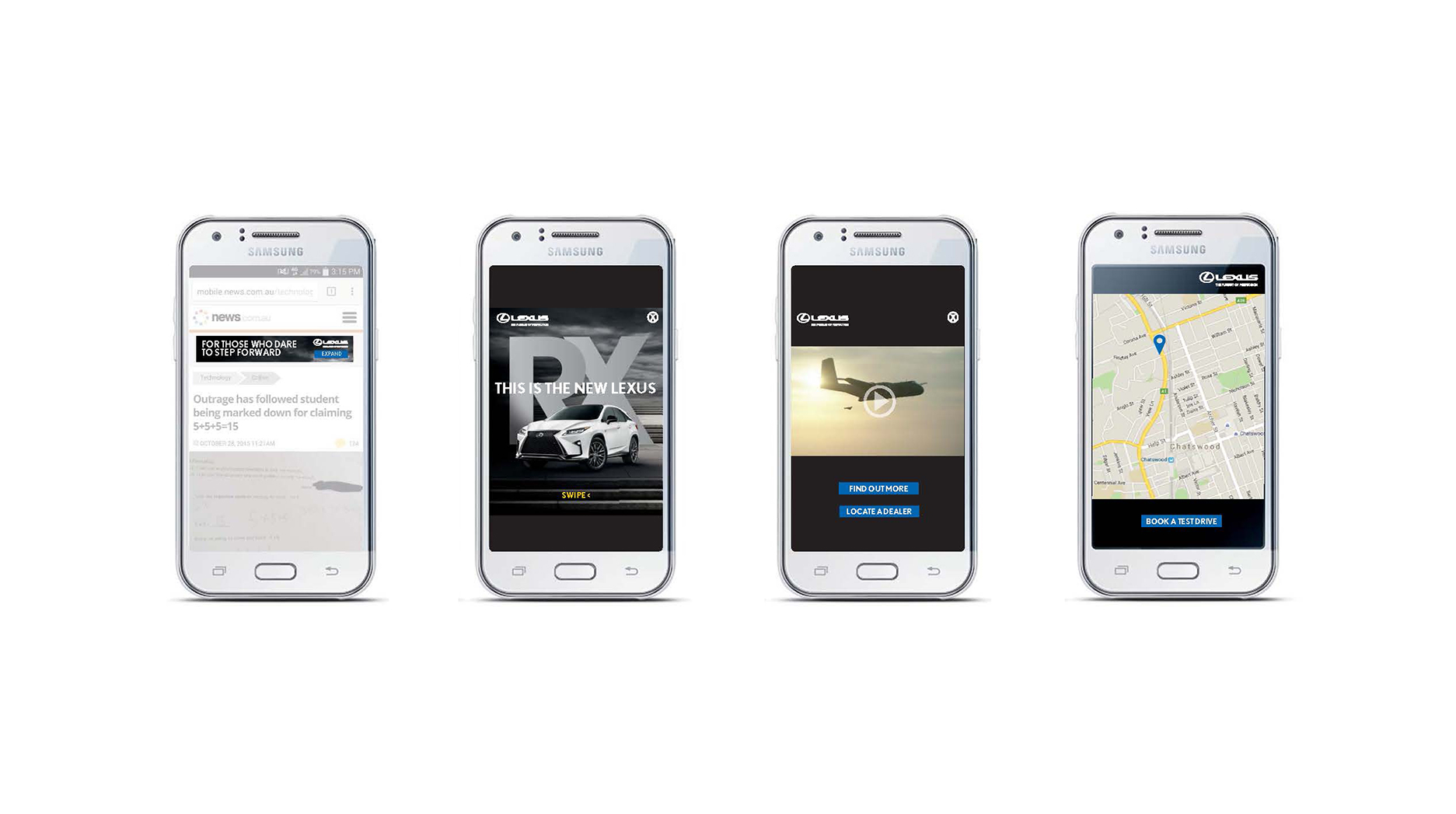 With the boldly designed RX, we had a rare opportunity to prove Lexus is driven by the same instincts as its drivers.
To demonstrate its belief in a confident, new mindset, Lexus Australia set out to create a campaign through a brave act.
Searching the world for a Lexus driver who dares to step forward, Lexus Australia brought Jeb Corliss, the world's most renowned BASE jumper, to Australia to get behind the wheel of the first RX in the country … in the most dramatic way possible.
As one of the world's top wingsuit pilots, Corliss took delivery of the first Lexus RX in Australia in a way only he could – jumping from a cargo plane at 12,000 feet above sea level, flying via wingsuit and landing on a flat-bed trailer carrying the Lexus RX.
"I've been a Lexus driver for over seven years, so when Lexus Australia approached me to come up with a brave and challenging way to get behind the first RX in Australia, I was excited to push limits and take viewers of the film alongside me through a virtual reality rig,"
– Jeb Corliss.